Welcome to Pewsey Vale School. The Governing Body fulfils a strategic role in the running of the school and monitors and evaluates all aspects of its work.
The purpose of governance is to provide confident and strong strategic leadership which leads to robust accountability, oversight and assurance for educational and financial performance.
The Governing Body at Pewsey Vale School is made up of parents/guardians, members of the local community and teaching staff who give their time and skills voluntarily.
The Governing Body also has external assistance from a school improvement partner, other external agencies and employs a professional clerk.
The role of the Governing Body is :-
Ensuring clarity of vision, ethos and strategic direction.
Holding executive leaders to account for the educational performance of the school and its pupils, and the effective and efficient performance management of staff.
Overseeing the financial performance of the school and making sure its money is well spent.
At Pewsey Vale School there are 14 governors, including 2 parent governors and 2 staff governors (one of which is the headteacher). Governors are appointed by the Pewsey Vale School Academy Trust, parent governors are elected by parents of current students and staff governors are elected by school staff, except the headteacher who is ex-officio.
Vacancies will be advertised via parent mail, the website and newsletter.
The full Governing Body normally meets six times a year. In addition to this there are 3 committees.
Chairs Committee: Meets 6 times a year and is responsible for monitoring, evaluating, reviewing and co-ordinating the activities of the Governing Body and its committees. Ensuring continued development, strategic planning and sound management.
Personnel & Standards: Meets 6 times a year and reviews staffing, staffing performance, student progress, curriculum, target setting and pastoral care.
Facilities & Finance: Meets 6 times a year and monitors, evaluates and reviews performance in relation to financial management. Ensures compliance with regulatory and reporting requirements. Drafts annual budget and operates as the audit committee. Responsible for building and grounds and health & safety.
There are also a number of working groups that focus on Marketing & PR, Fundraising (large bids) and Community.
Membership of the Governing Body is as follows:
Tracy Richards – Chair and Acting Chair of Finance
Judith Barclay – Vice Chair
Neil Pritchard
Mark Alsop
Jo Del Mar
Elinor Goodman
Andy Haig
Barbara Reeder
Lynda Sparshatt-Potter
David Smith
Caroline Dalrymple
Johnny Cameron
Andrew Dang
Anyone interested in serving on the Governing Body should contact the Clerk to the Governors: clerk@pewsey-vale.wilts.sch.uk / 01672 565000.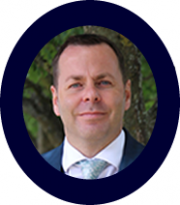 Mr N Pritchard
Headteacher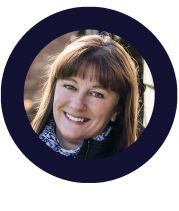 Tracy Richards: Chair of Governors
An ex-pupil and with two sons who have successfully attended Pewsey Vale School, I have been a Governor for 7 years and Chair since April 2015. I have an interest in helping the school ensure that students reach their full potential. My professional background is in business and most recently in the marketing sector.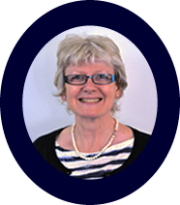 Judith Barclay: Vice Chair of Governors
A relative newcomer to Wiltshire, I have welcomed the opportunity to become involved with Pewsey Vale School and help support the links being forged with Marlborough College, where I am currently Director of HR. Both my children were educated in the state sector and I understand how important it is to ensure each pupil is given the opportunity to become the very best they can and leave Pewsey equipped to embark on the next stage of their lives.My career in HR spans three decades across a variety of sectors – retail, media, financial services and most latterly education and believe my skills and experience lend themselves well to supporting many aspects of Pewsey Vale School.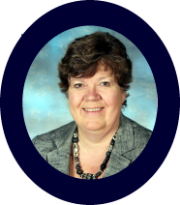 Barbara Reeder
Having spent my early years living both in England and abroad as my father was in the RAF I moved to Wiltshire when I finished my Teacher Training and got married. I taught Maths at Lavington School for five years before leaving to have a family – I have a grown-up son and daughter. I have lived in the school catchment area throughout my time in Wiltshire. After a few years at home I started working at PVS – first doing a little supply work, then part-time and finally full time also being promoted to Maths Subject Leader in 2004. In 2004 I became a staff governor before changing my governor status in 2014 when I retired from teaching. I still play an active part in the school, frequently visiting, helping out with educational trips, attending assemblies, being on interview panels. I think that as a loyal employee/supporter of the school for over 30 years I have a wealth of knowledge about the area, the school, the pupils past and present. I also have a good relationship with the staff and am well known by parents who feel that they can approach me for information and advice about the school.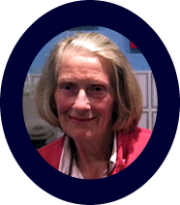 Caroline Dalrymple
I have had a shop in Pewsey for 35 years and lived here for 18 years. I know the area very well and am involved in a lot of local activities. I have run my own business as an interior decorator for 40 years with an excellent client base and the business is still flourishing. I am very involved in the Pewsey community, I have been a governor of two other schools, I am a member of the local parish council and very enthusiastic about all things Pewsey.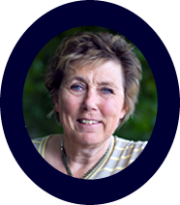 Elinor Goodman (SEND)
I am the former political editor of channel four news. I was also a member of the Leveson enquiry into the press and am on the board of a housing association specialising in rural housing. I have lived near Pewsey for 30 years.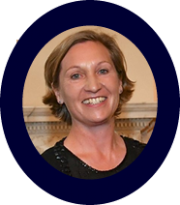 Jo Del Mar (Safeguarding)
I am passionate about working in the arts and giving young people opportunities that they might not otherwise experience. I have a back ground in arts education, including teaching at secondary schools, university and running education departments in public galleries and trusts. I bring my understanding of education, of arts and my experience in charity fundraising to Pewsey Vale School.
Mark Alsop
I was brought up near Devizes and spent most of my working life in London. I am now back living in the Pewsey Vale. I spent my career as a lawyer, mostly advising on commercial law. I am keen to ensure that education brings out the best in all children and to assist the school in achieving this.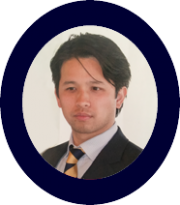 Andrew Dang
I moved to Pewsey in 2014 from London. I have over 10+ years Industry experience working in Banking; managing and delivering strategic change across UK and Europe.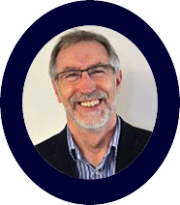 David Smith
I was born and brought up in Pewsey and I moved away to follow a career in teaching. On my retirement, after forty years as a teacher I returned to the village. Since moving back to Pewsey I have become a Parish Councillor and a Trustee of the Heritage Centre.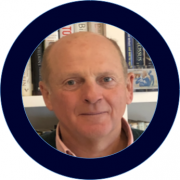 Johnny Cameron
I came to live in the Pewsey Vale 8 years ago after a career in the City, but I have known it well for most of my adult life as my sister has lived here for 50 years. We are very happy with our decision! I have always had an interest in helping young people -- I served on the CBI taskforce on Higher Education in 2003-5, and I chaired a charity providing mentoring to young offenders in prison--and I am delighted to have another opportunity to contribute.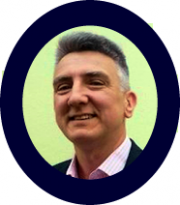 Andy Haig
I moved from Worcestershire into the Pewsey area in 2001. My professional background is in Engineering and my career has encompassed a number of high technology roles in both public and private sector organisations – mostly in the communication & IT domains. I have a lifelong interest in Science, Technology and IT. I am keen to see Pewsey Vale build on its strengths and enable all students to develop their full potential.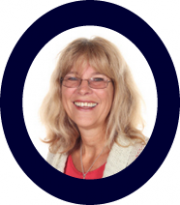 Lynda Sparshatt Potter
I am a New Zealander with dual nationality thanks to my Scottish parents. My lengthy career in the legal profession has allowed me to travel the world working with many different cultures. I have been a resident of Pewsey since 2002 and really appreciate the community spirit that we have. I volunteer at the Children's Centre and also at Pewsey Primary School. I have worked with several families on the Early Words Together scheme run by the National Literacy Trust. I enjoy encouraging children to read in the hope that they develop a genuine interest in literature.