The Valed Singer 2021
Pewsey Vale School presents their version of The Masked Singer 2021 called The Valed Singer.
RESULTS OF ROUND 1
The first round of voting has come to an end. With hundreds of votes cast over a range of platforms, we can confirm that the 7 acts with the most votes who will be progressing through to the next round are:
Baby Shark
Ghost
Heart Shaped Fox
Le Tritons
Doctor
TV
Wooley Head
This means that sadly we have to say goodbye and thank you to Moody Cow, Bilbo InBags and Squawking Magpie. As we say farewell to these competitors we can reveal their identities:
Bilbo InBags – Mr Carter
Moody Cow – Mrs Key
Squawking Magpie – Mrs Wassell
Rules of competition:
Following the recent post on our social media and in our school newsletter the interest received was overwhelming. We have deliberated and discussed at length how we propose to organise this competition and we have decided the following:
The competition will consist of three rounds where each act will sing a song.
Round 1 - Go live date: 05 February 2021 - Closing date for voting Monday 22 February 2021
Round 2 - Go live date: 19th April 2021 - Closing date for voting Friday 30th April 2021
Round 3 - Go Live date: (TBC) April 2021
To vote for for your favourite singer - who will then proceed to the next round - use the 'like' button for each character on any of the school social media pages: 
Facebook - @pewseyvaleschool
Twitter - @PewseyValeSch
Instagram - pvs_wilts
Our Valed Singers:
The acts through the Round 2 are: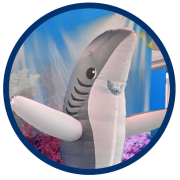 Baby Shark
Baby Shark is a dragon in sharks clothing. They love causing drama and stirring trouble. Can they swim safely through to the next round?
Ghost
The most ghastly entry in the competition. Always late to the party and looking for combat. Can he survive this nightmare, or will voters SEND him home?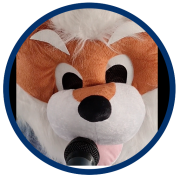 Heart Shaped Fox
Wise men say "only fools rush in" but you can't help falling in love with Heart-Shaped Fox. Will this fox score big, or go home?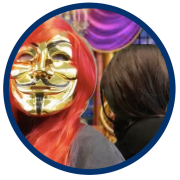 Le Tritons
Two performers, both alike in dignity. Will they make it through to the final…or do they face a muddy death?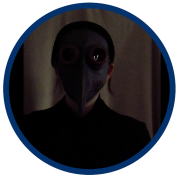 The Doctor
The doctor has been involved with many famous lives, from President Roosevelt to Henry II. Can they save themselves or will they bow out first round?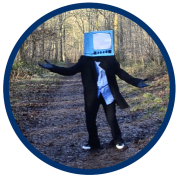 TV
The TV is a quiet character, one who often sneaks under the radar. Don't let their stealthy nature fool you, they could goad you into a rise any time. Will they make the final, or will they fall from Grace?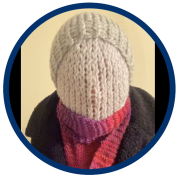 Wooley Head
The Wooley Head covers the face of a disgusting individual. Avoid all contact with this foul creature. Will this person be eliminated round one, or can they definitely maybe reach the final?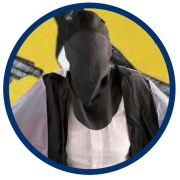 Squawking Magpie - Mrs Wassell
The Squawking Magpie is in my ears and in my eyes. Will this bird turn out to be a lame duck, or do they have designs for glory?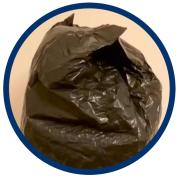 Bobil Inbags - Mr Carter
This non-biodegradable competitor will leave a permanent mark on both the planet and your heart. Will they make it through to round two, or burn in the fires of Mount Doom?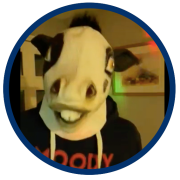 Moody Cow - Mrs Key
This moody cow is much better as a singer rather than a meal. Will they make it through to round 2, or are they mincemeat?